This post goes over how to schedule Twitter threads, or sometimes referred to as tweetstorms.
Sometimes your tweets can't be contained to 280 characters. Sometimes you need multiple tweets, aka a Twitter thread (or tweetstorm) to summarize your thoughts.
With Tweetdeck or other social media scheduling tools like Buffer, you can schedule tweets.
However, neither of those options allow you to schedule Twitter threads for the future. They only allow you to schedule single tweets.
How to schedule Twitter threads
To schedule Twitter threads, you can use the tweet scheduling tool Hypefury. It is one of the only social media scheduling tools that I know of that support scheduling Twitter threads.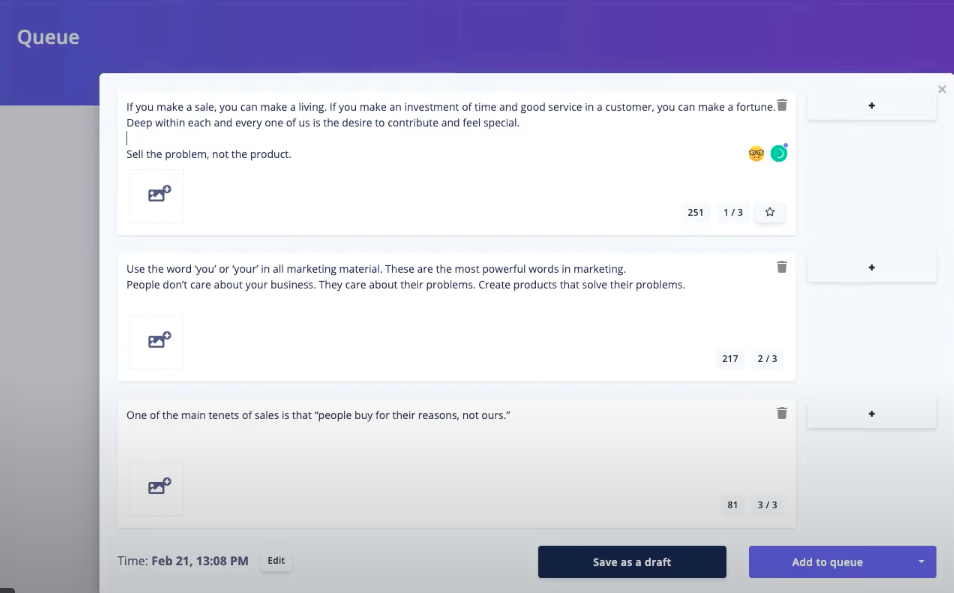 Using Hypefury, you just start composing your tweet. To add another tweet to it, just click the "+" button to create the next part of your Twitter thread.
After, you add it to your queue. When the time comes, your scheduled Twitter thread will be automatically published.
Hypefury is pretty affordable too:
Hypefury makes it easy to schedule your Twitter threads.